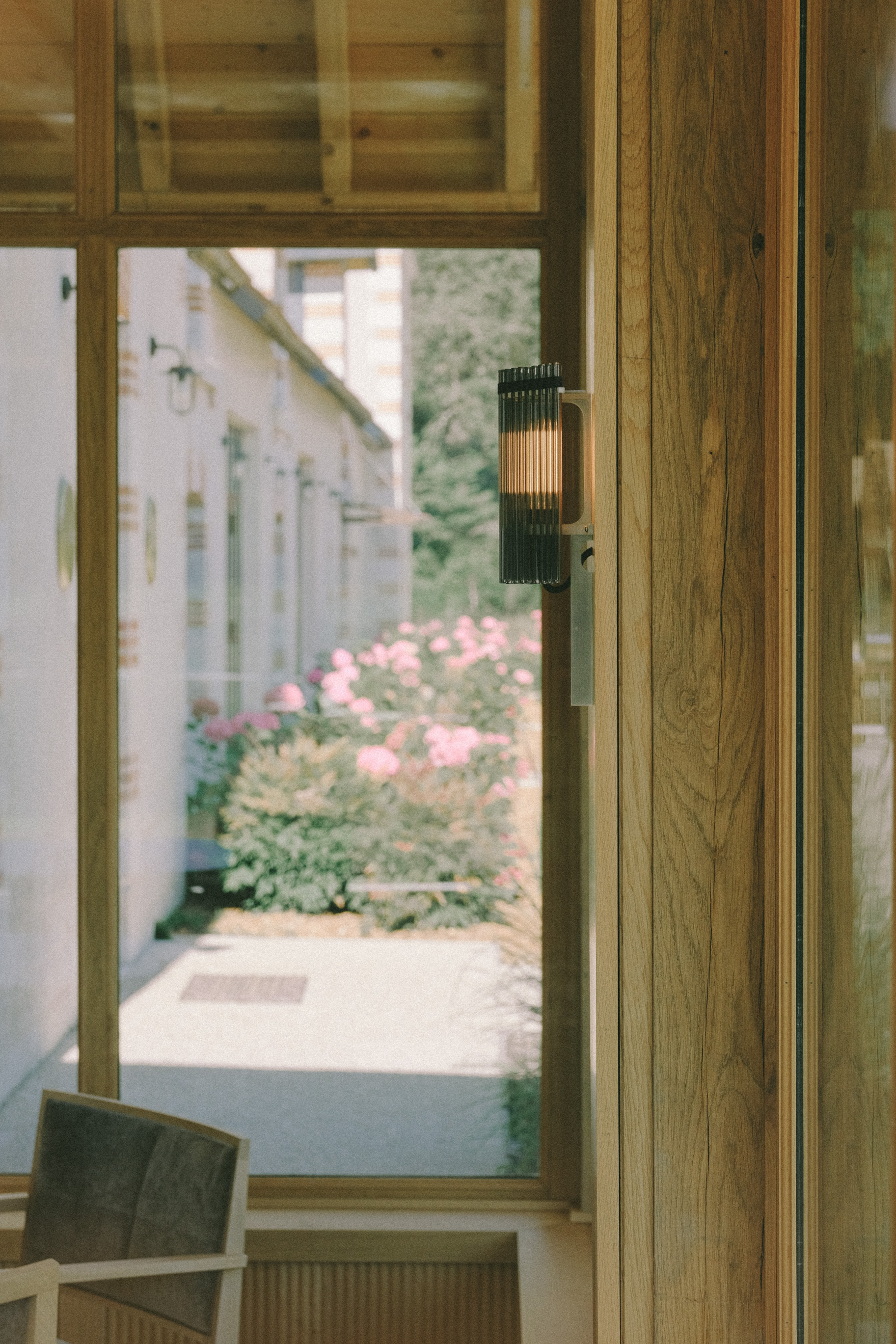 Cheverny
2021.09
Aluminium, Glass, E14 Led
A series of chandeliers and wall lights for the new gastronomic restaurant of Les Sources de Cheverny, a domain near Chambord in France.
Divided into three square rooms separated by sliding panels, the space is reminiscent of traditional Japanese architecture: a wooden framework forming a regular structure of posts and crosspieces.
As an echo to the non-oriented geometry of the space, the chandeliers are forming large silver circles.
Seven wall lights are placed on each pillars of the facade to complete the composition.
Transparent in the image of the place, the chandeliers and wall lights are covered with 1093 coloured glass tubes. During the day, by playing with the reflections of natural light, and in the evening by diffusing the light from the bulbs, the luminaires come to life and create a subdued and mysterious atmosphere.
Architecture by
Collet Muller