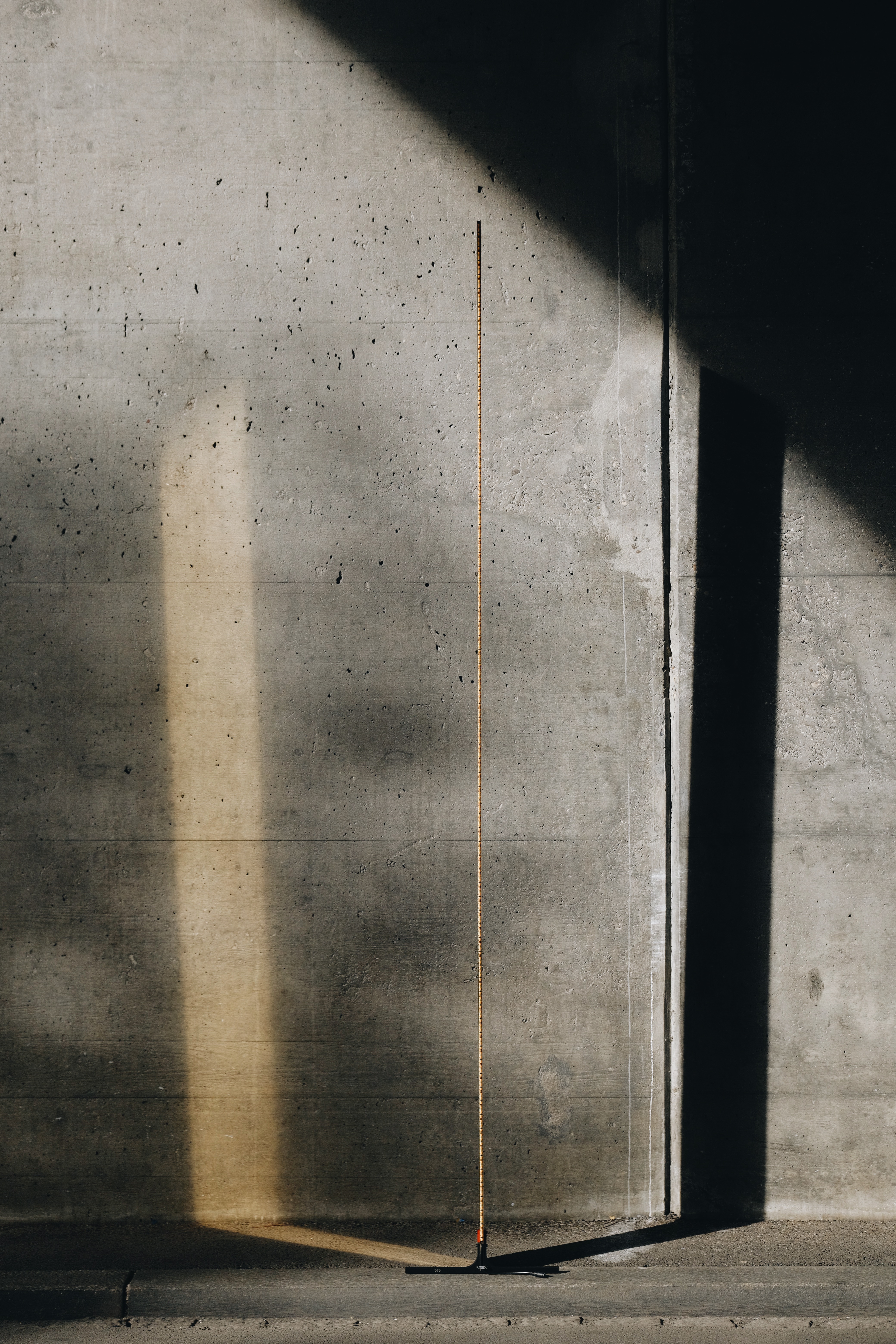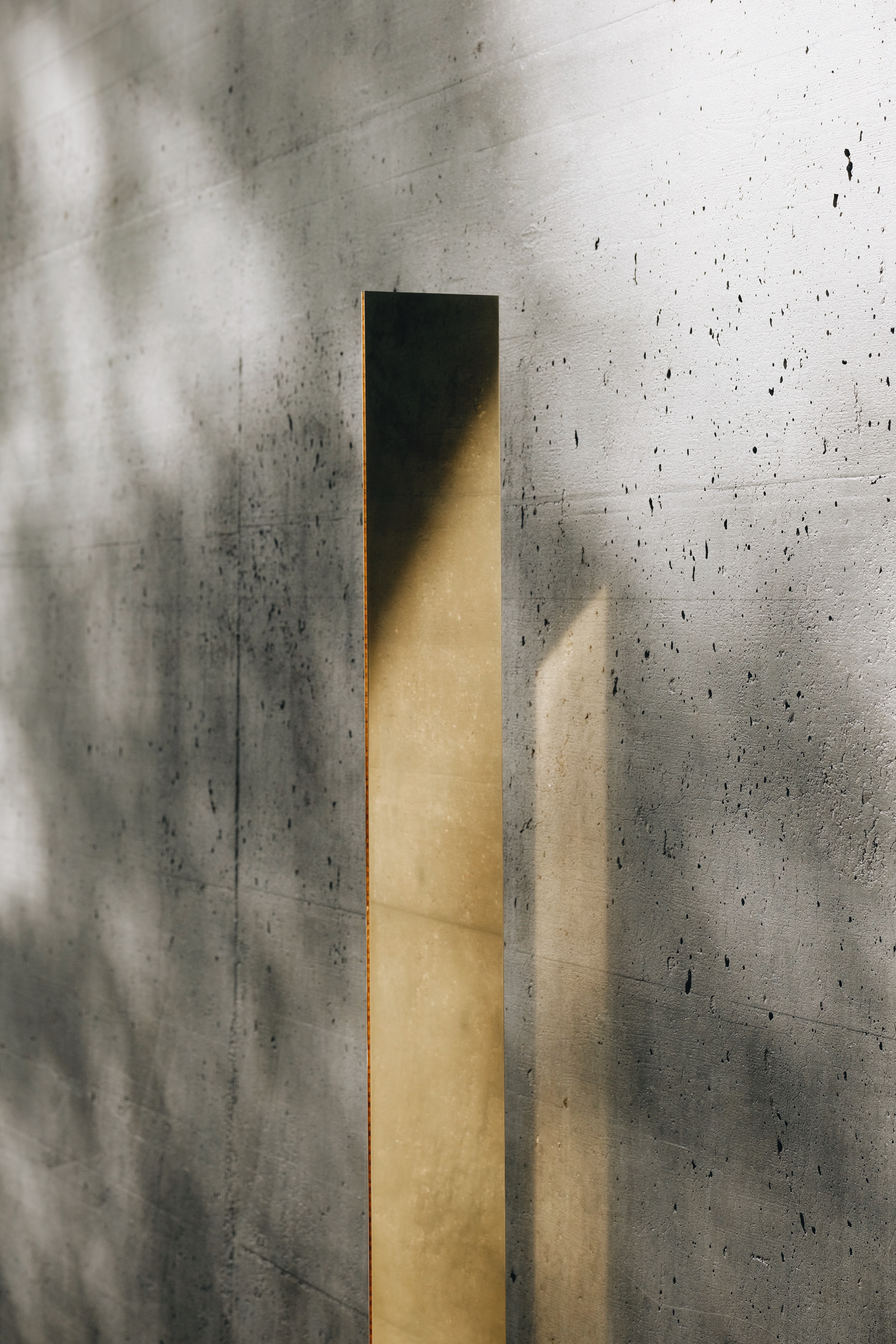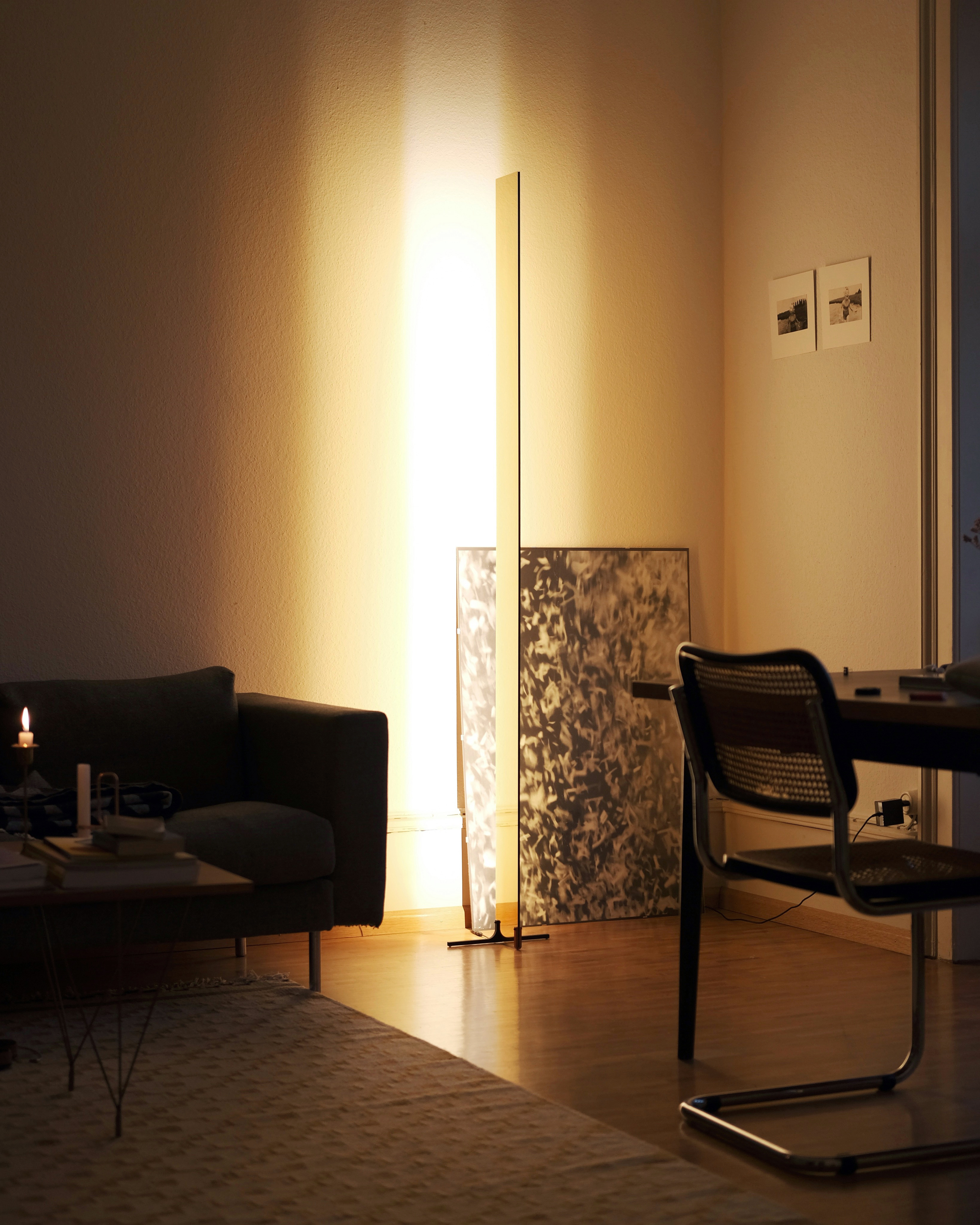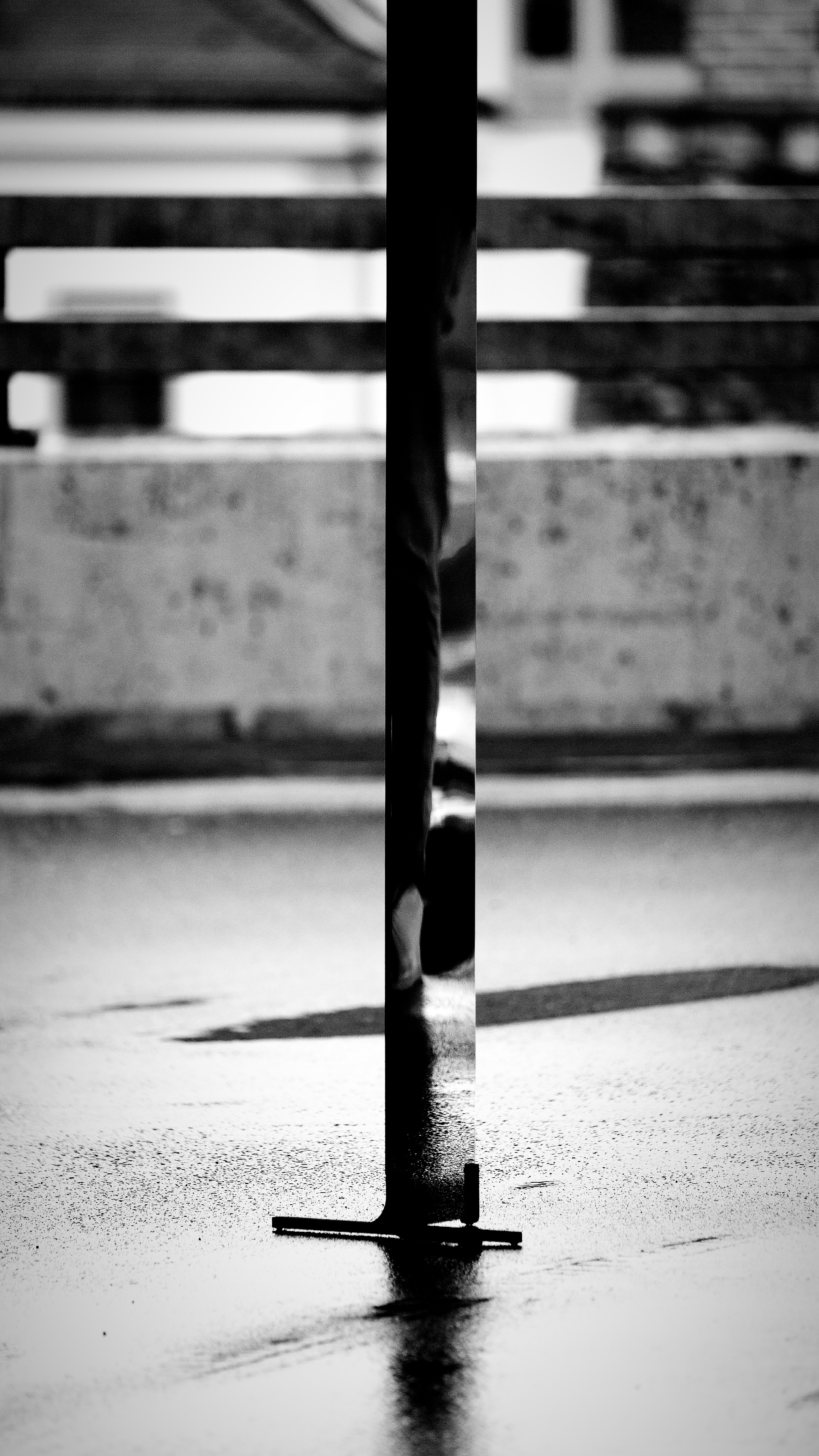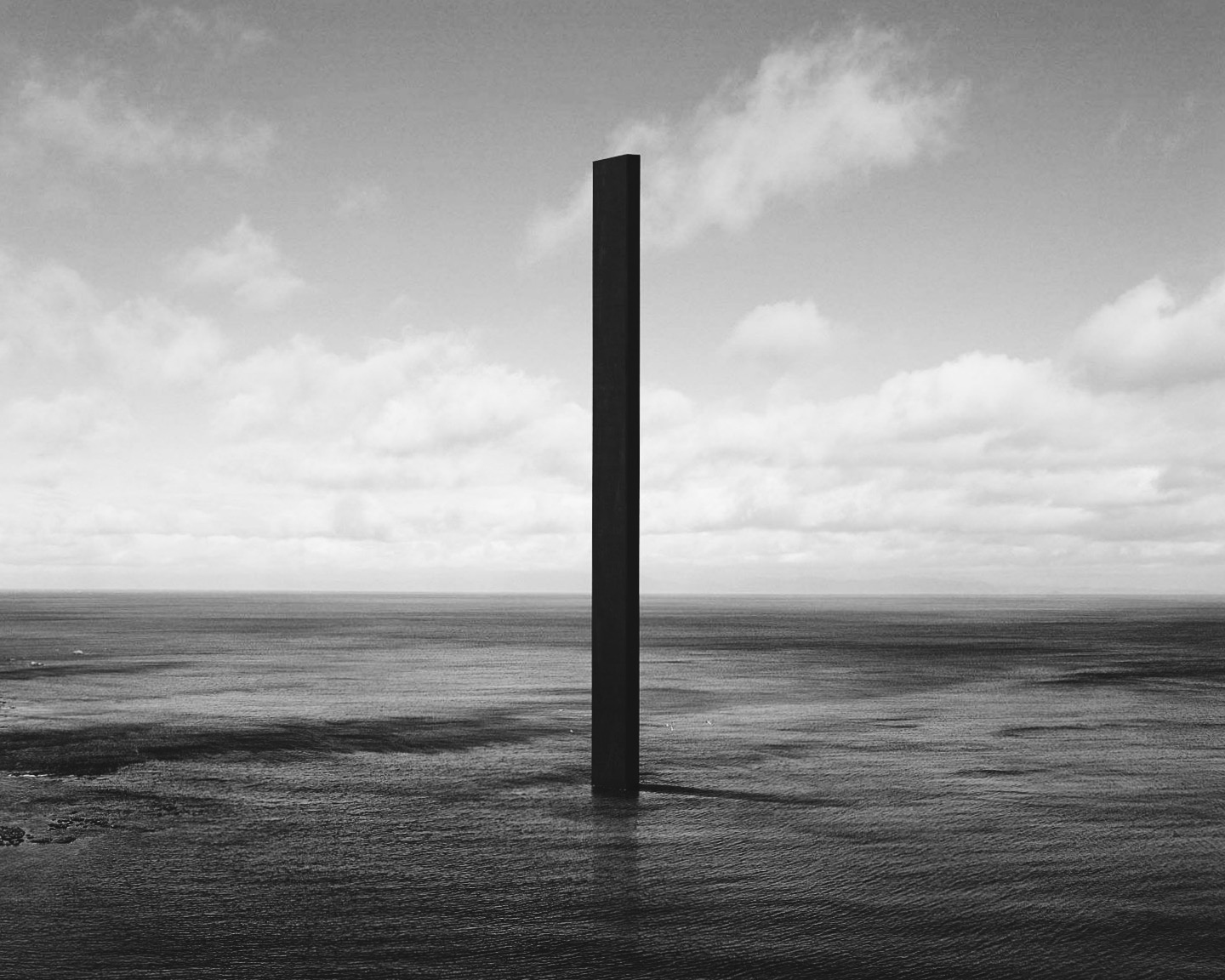 Derek Henderson, Photograph
Signal
2018.04

Brass, Anodized Aluminium, Led

Edition of 10

Signal is a 6mm thick floor lamp made of two brass panels mounted on a hollow aluminium structure. The light is provided by 5mm high-cri leds placed within the thickness of the blade. Positioned at close distance from a wall, the light is reflected inside the brass structure and provides indirect and warm lighting. The base elements of the lamp can be disassembled for storage. The light intensity can be set via a connected DC dimmer.