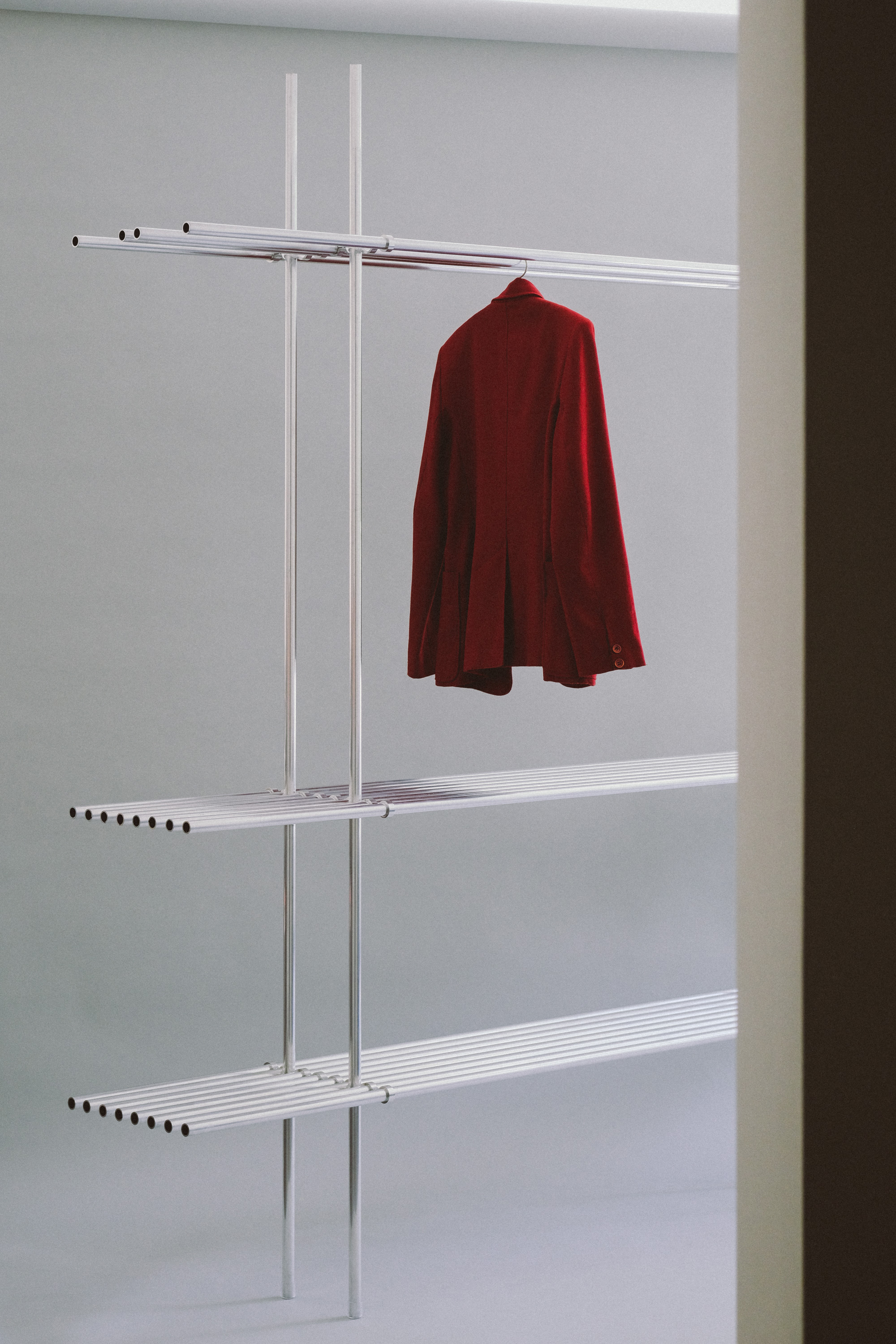 ISU
2023.07
Aluminium,
Stainless Steel
On request
[order]
ISU is a modular system based on a bi-directional connector and 20mm raw aluminium profiles. The connectors hold the profiles in compression vertically and horizontally. No machining is required prior to assembly.
Thanks to its design, the ISU offers a wide range of possible configurations: a shelving unit, a coat rack, a ladder or even a chair.
Manufactured using only aluminium and stainless steel screws, the system is designed to withstand any conditions, from indoor use to the most severe environments.
The name ISU stands for Interlink Storage Unit, an homage to the Eames Storage Unit (ESU).